Lake Saimaa RAID – a fresh water RAID for cat sailors!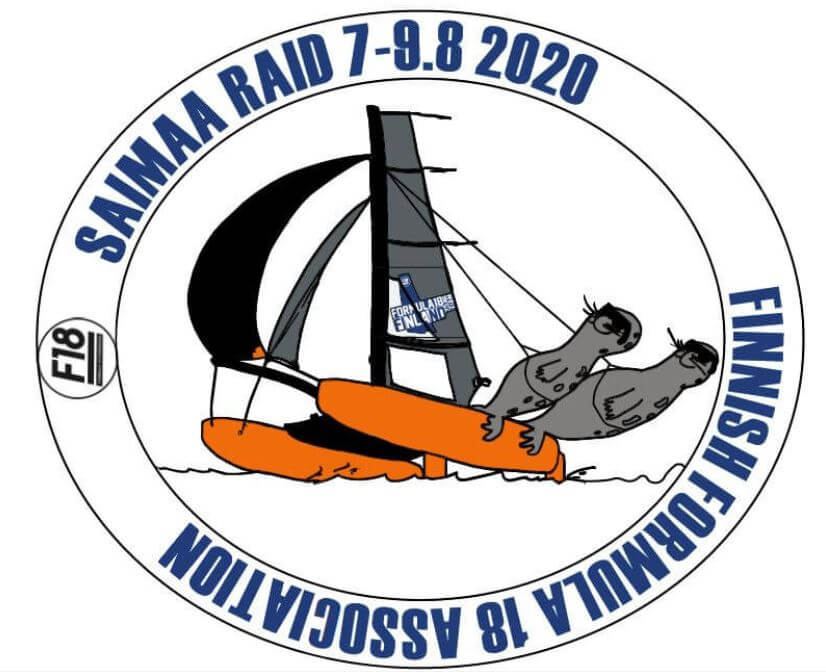 Lake Saimaa Raid is a fresh water RAID event for catamaran sailors – after 20 years! It is a mix of sport, nature and adventure in the perfect catamaran playground; the stunning Lake Saimaa which is the fourth largest fresh water
lake in Europe and the largest lake in Finland.
Each day the fleet typically sails between 15 and 40 NM depending on the winds. It is tight, intensive racing between CP's during daytime, sometimes with an early start. After the race there is often time for a sauna and a beer before dinner and local music festival. Since all sailors eat, live and share an adventure together for a couple of intensive days, the raid is a very social event, even if the competition is also present during races. The event is open to eligible boats of the International Formula 18 Class Association and Tornados!
What is Saimaa?
Finland has the largest lake district in Europe. Even 10% of Finland's area is water due to its interior lake systems. One look at a map of the country shows how the lakes sprawl over the countryside through rocky, forested terrain sculpted by the last Ice Age.
Lake Saimaa itself is the largest of Finland's lakes and connects several of the larger towns. Its sparkling waters are dotted with forested islands and peninsulas, a winding labyrinth with beauty only done justice by boat. Hence, it is a perfect area for a RAID sailing!
Saimaa is also home to the critically endangered Saimaa ringed seal (Saimaan norppa in Finnish). This special local resident is the world's most endangered seal. It is found only in Saimaa, with a population of just 410 seals. If you are lucky, you can encounter the gentle ringed seal during the race!
How to get there?
The starting and finish will take place in Sarviniemi camping area at Taipalsaari. Sarviniemi is 250 km from Helsinki and should take aroung 3 hours to drive there. For international teams, it is easiest to take the ferry to Helsinki and drive to Sarviniemi using highways E18 and 6.
Accomodation
The base camp is the place where the teams and Race organisation can rest on Saturday and Sunday nights after a long day on the water. Usually there is good food, a sauna and a good party each night (see details below).

The base camp is located on spectacularly beautiful island called Rokansaari (5 nm SE from Puumala) which is a diverse esker ridge in Lietvesi, Saimaa. On Rokansaari, there is a visitor area at  excursion harbour containing a summer café, two saunas and campfire spots. Teams will stay overnight in small cabins on the island. Breakfasts and dinners are included and served by the local summer café. Teams will have the opportunity to prepare their lunch snack during the breakfast. There is a nature conservation area to the south of the island. More about base camp from here.
The first night stay, sailors should arrange their accomodation theirselves. Race organisation has booked Lake House Saimaa. The teams willing to stay at Lake House Saimaa with other sailors are asked inform the race organisation in the registration.
After sail
There will be a festival party in Puumala during the weekend, only a stones throw away from Rokansaari. The race organisation will organize needed transportation to the festival area for the sailors willing to attend.